Where To Explore
Use the adjacent area map, Queensferry Crossing bridge diagram, or text list to select any of the construction project's key locations and filter content specific to that location in the gallery below. 
Once you've chosen which section you would like to explore more of, you can filter content by year and month, as well as by content type.
Areas to explore are: 
North Viaduct
North Tower
Centre Tower
South Tower
South Viaduct

North Road Network
South Road Network

Rosyth Dockyard

Off site

General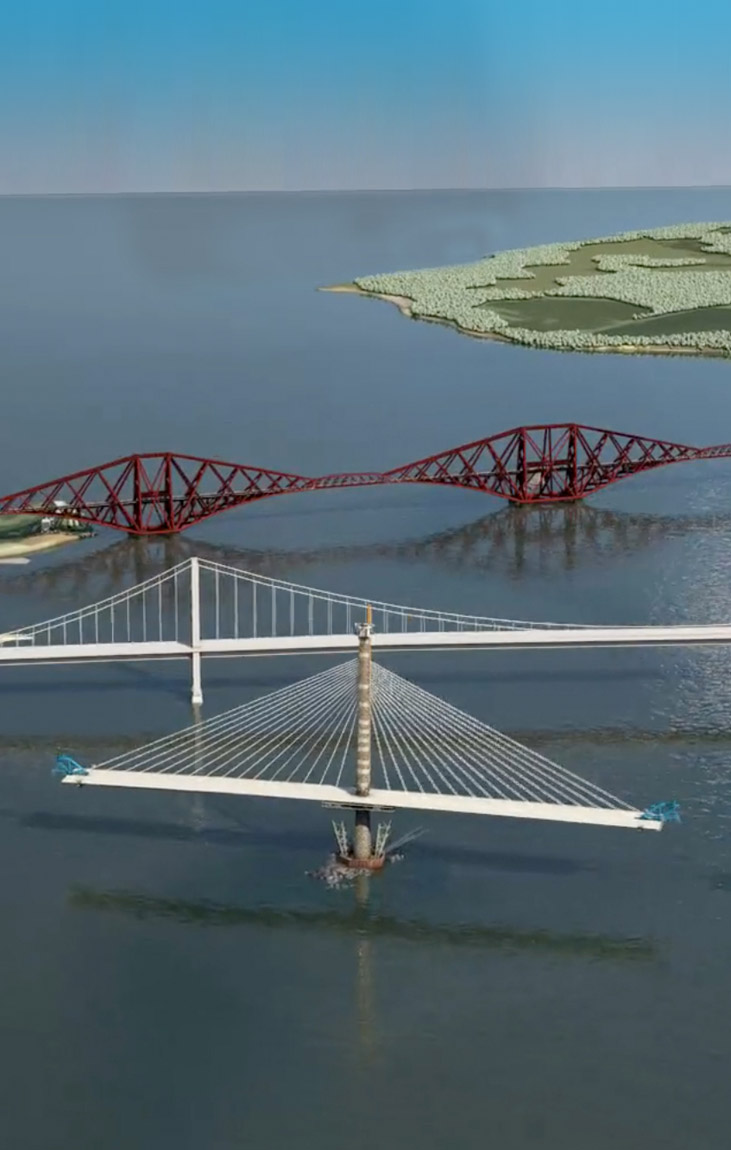 The Build Story
The construction of the Queensferry Crossing between 2011 and 2017 was an incredible feat of civil engineering, undertaken in the challenging climate of the Firth of Forth near Edinburgh. Using 3D animations, interviews with the project team and a wealth of video footage and photographs, the Build section lets you to focus on every element of the job - from blasting a rocky outcrop in the middle of the Forth to a world-breaking underwater concrete pour to the complex joining of five different structures to form the new bridge.